Wrongful Death Lawsuit Alleges Mechanical Failure and Pilot Error in Plane Crash that Killed Diva of Banda Jenni Rivera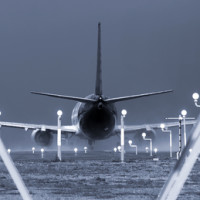 A wrongful death lawsuit was filed last month in the death of popular singer Jenni Rivera, who died in a plane crash on December 9, 2012 about 70 miles south of Monterrey, Mexico. The Learjet 25 was carrying two crew members and five passengers when it crashed in mountainous terrain about fifteen minutes after takeoff on a flight scheduled from Monterrey in Nuevo Leon, Mexico to Toluca, Estado de Mexico, Mexico. All seven people onboard perished in the accident.
The wrongful death lawsuit has been filed in Los Angeles Superior Court by Rivera's husband, Estaban Loaiza, a former pitcher for the Los Angeles Dodgers. The defendants in the lawsuit are Starwood Management LLC and its parent company Rodatz Financial Group, who jointly owned the 43-year-old airplane. The lawsuit alleges that the pilot was not qualified to fly that particular aircraft, given its takeoff weight, and that neither the pilot nor the co-pilot were licensed to fly on planes that carry passengers for hire. The lawsuit also alleges that the plane had sustained structural damage in a previous accident.
Rivera had filed for divorce from Loaiza in October 2012, and the divorce was pending in Los Angeles Superior Court at the time of her death. According to the complaint, Loaiza was receiving financial support from Rivera during the marriage and up to the time of the accident.