Watch Out for Nursing Home Medication Errors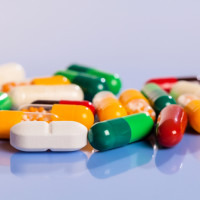 Nursing home medication errors may be more common than you think. Federal regulations on quality of care even assume that a certain amount of medication errors will occur, although they require nursing homes to keep medication error rates below five percent and to not have any "significant" medication errors. The law defines a medication error as any discrepancy between the actions of the facility and the doctor's orders, the specifications of the manufacturer, or accepted professional standards. A "significant" medication error is defined in the law as one that causes discomfort to the resident or jeopardizes the resident's health and safety.
Nursing Home Medication Errors – Examples
Facility fails to provide enough fluids for taking the medication
Facility fails to provide food or antacids along with the medication
Medication is not properly mixed
Medication is crushed, split or sliced against pharmaceutical recommendations
Metered dose inhalers are improperly used
The wrong medicine is delivered
The wrong dosage or form of medication is delivered
Dosage is missed
Expired medication is administered
Medication is given at the wrong time, duration or rate
How do Errors Occur?
In most nursing homes, a "med pass" system is used to distribute medication, where all of the residents' medications are placed on a cart and distributed or administered by a nurse who takes the cart from resident to resident. New employees, new residents, residents with similar sounding names, and medications that look or sound similar can all lead to medication errors, such as the wrong person getting the wrong medication.
Medication Errors are not Always Mistakes
It may or may not surprise you to learn that medications are sometimes misadministered intentionally in nursing homes. Staff members may administer drugs that are not prescribed, discontinue a medication on their own initiative, or change doses or dosing schedules. These actions are of course medical malpractice that can cause serious harm.
Help Prevent and Stop Nursing Home Medication Errors
If you are a nursing home resident or have a loved one in a facility where you believe medication errors have occurred, talk to an attorney about what steps you can take to stop these errors from occurring and get compensation for any harm done. In Los Angeles and southern California, contact Magaña, Cathcart & McCarthy for a free consultation.