Volkswagen scandal shows how far automakers are willing to go to maximize profits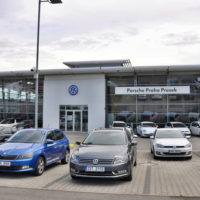 Last September it was revealed that the German automaker Volkswagen had installed a device on some of its cars that masked the true amounts of pollution these vehicles put into the air. The so-called "defeat device" was installed on 2009-2015 diesel models of Beetles, Golfs, Jettas and Passats. This software worked to fool smog emission testers into believing the cars met federal standards, when actually they emitted up to 40 times the EPA limit of nitrogen oxide.
Ironically, the defeat device was installed on autos Volkswagen marketed as "clean diesels." Many Volkswagen customers may in fact have purchased these cars on the assumption that they were making a purchase that would have a positive impact on the environment compared to other cars they may have bought. In fact, more than 200 lawsuits have already been filed by customers against Volkswagen for the fraud, including a consumer class action lawsuit filed in California, where some 70,000 of the more than 480,000 affected vehicles are registered. Under California law, manufacturers must guarantee the functionality of their emissions control systems for seven years or 70,000 miles. The lawsuit alleges Volkswagen failed to comply with this law and is seeking to compel the automaker to replace or buy back the cars. At the very least, Volkswagen may be liable for the cars' loss in resale value or performance.
Volkswagen has admitted the fraud to the public and government regulators and has offered to invest $7.3 billion for vehicle repairs and compensation to customers, but this amount may not be enough to cover all the affected vehicles or relieve the manufacturer from civil liability.
Luckily, no injuries were involved in this deception, but there have been plenty of instances in the past where automobile manufacturers sought to maximize profits by using substandard materials or failing to fix dangerous design or manufacturing defects, preferring instead to settle injury and death claims as they arise rather than invest in a safer fleet. This latest fraud on the public shows just how far some corporations may go in their quest for profits at the public's expense.
If you have been injured due to a defective product or suffered serious economic loss due to corporate fraud, call Magaña, Cathcart & McCarthy at 310-553-6630 to speak with an attorney.