Study After Study Links Heart Problems to Testosterone Treatment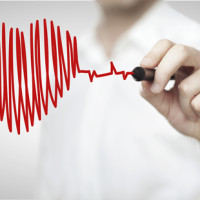 Television and radio ads are swamping the airwaves, touting testosterone therapy to treat a condition popularly called Low T. While there is an actual medical condition known as hypogonadism that can be effectively treated with testosterone, the heavy marketing of testosterone today is geared toward older men whose levels of testosterone have naturally declined with age. Even younger men or those with normal "T" levels are led to believe they may benefit from increasing their testosterone with a simple gel or patch. Increased vitality and enhanced sexual function are among the many benefits being hyped to the public.
But testosterone replacement therapy may have a dark side. Several studies in recent years have uncovered an unsettling link between Low T therapy and an increase in cardiovascular events, including atrial fibrillation, arrhythmia, myocardial infarction, heart attack, stroke and even death. These results have been noted in prominent publications such as the Journal of the American Medical Association (JAMA), the New England Journal of Medicine, and PLOS ONE. The U.S. Food and Drug Administration (FDA) has also sounded the alarm, issuing a Safety Announcement and requiring a boxed warning on certain testosterone treatments.
Testosterone treatments are being delivered in many different forms, including topical gels, transdermal patches, shots, liquids, mucoadhesive patches, and depot injection implants. Low T treatments are marketed under several different brand names, including:
Androgel
Androderm
Axirom
Bio-T-Gel
Delatestryl
Depo-Testosterone
Fortesta
Striant
Testim
Testopel
If you have taken any of these medications and suffered a cardiac event, talk to a skilled and knowledgeable personal injury attorney with experience going up against the pharmaceutical industry in defective products litigation. You may be entitled to compensation if you have been injured by a dangerous drug.