Southern California Private Plane Crashes Take Several Lives in July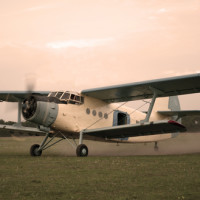 Eleven separate airplane accidents in California have been reported by the National Transportation Safety Board (NTSB) for the month of July. Two of those accidents, both occurring in Southern California, involved fatalities.
On July 6th, a Piper PA 28R-180, in a flight which originated at French Valley Airport in Murrieta, crashed into mountainous terrain about 70 miles east of Los Angeles near Lake Elsinore in Riverside County, killing the pilot and the two passengers aboard. According to witnesses, the plane was flying about 200 feet above the ground and barely cleared some power lines when making a steep climbing turn. Witnesses say the plane then leveled and headed off toward rising terrain. The aircraft was out of view for about five seconds, after which witnesses observed a plume of smoke. Upon investigation, it appears the plane had impacted two trees and then came to rest at the base of a ravine.
Later in the month on July 30th, the pilot was seriously injured and the sole passenger killed when a Mooney M20L crashed in San Diego about an hour after leaving San Bernardino. The pilot was attempting a landing at Montgomery Field but aborted when the plane bounced on landing. The pilot added full power and initiated a go-around but noticed that the plane was not gaining altitude due to partial loss of engine power. The pilot veered toward a shopping complex for an emergency landing. The aircraft impacted a roof-mounted air conditioning unit and then a cinder block wall barrier with its undercarriage and also impacted a perimeter light standard with its right wing before coming to rest and then catching fire.
There were also several nonfatal accidents and incidents reported in July, some involving serious personal injuries and substantial aircraft damage:
July 13 in Truckee, involving a Jonker Sailplanes (PTY) LTD JS1-C
July 14 in Marysville, involving a Grumman Schwiezer G 164B
July 17 in El Monte, involving a Cessna R182
July 18 in Rancho Cucamonga involving a Luscombe 8A
July 18 in Hoopa involving a Diamond Aircraft DA 20 C1
July 18 in Merced involving a Bell 476G 2A
July 19 in Salinas involving a Bell 206B
July 27 in Susanville involving a Ercoupe 415C
July 30 in San Carlos involving a Beech A36
Preliminary information on these accidents can be found at the NTSB airplane crash website. More details will be added as the investigations proceed beyond the preliminary stage.