Snapchat Use Believed to Have Caused Serious Crash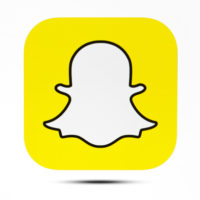 A Georgia man has filed a lawsuit against both the alleged at-fault driver and the developers of popular photography app Snapchat for injuries he received in a catastrophic car accident. The victim, Wentworth Maynard, claims that the app's speed filter encouraged the at-fault driver's reckless speed, making the company at least partially responsible for his injuries.
Maynard was working as an Uber driver on the night of September 10, 2015, and had his wife in the car as he drove. Christal McGee, then 18, was driving a Mercedes with three of her girlfriends at around 11:15 that night. Maynard's lawsuit claims that, as he was attempting to enter the highway, McGee was using the Snapchat speed filter app, which prints the speed at which the user was traveling when the photo was taken, using the phone's built-in accelerometer. Maynard alleges that he can prove, using accident recreation technology and experts, that as McGee came up behind Maynard and ultimately collided with the driver's side of his car, she was traveling at 107 mph. McGee claims that Maynard had drifted into her lane, and that he is responsible for the crash.
Maynard suffered severe injuries in the accident which would leave him hospitalized for the following five weeks. McGee was also transported to the hospital with injuries. While strapped to the gurney, dried blood still dotting her forehead, McGee took a photo of herself using the Snapchat app which she captioned, "Lucky to be alive." Neither McGee nor Maynard were cited by police on the night of the crash, as there were conflicting reports on McGee's speed when the accident occurred. However, once Maynard's attorneys obtained a copy of the gurney selfie, which they released to the media, local police opened an investigation into the crash.
Maynard claims in his lawsuit that Snapchat was irresponsible in allowing the speed filter to remain available on the app. The suit describes the developers as having a "responsibility to act reasonably to take steps to eliminate risks associated with their products," and goes on to note the prior accidents attributed to drivers distracted while using Snapchat's speed filter that should have alerted the company to the dangers of the filter, as well as the numerous petitions and calls from safety experts for the speed filter to be disabled. Snapchat claims that it has met its burden to prevent harm to users by including a warning advising users not to use the speed filter in a dangerous manner, and refuses to remove the speed filter from the app.
If you have been injured by a distracted driver in California, contact the seasoned, compassionate, and trial-ready Los Angeles personal injury lawyers at Magaña, Cathcart & McCarthy for a consultation on your claims, at 310-553-6630.