Shoulder Pain Pump Litigation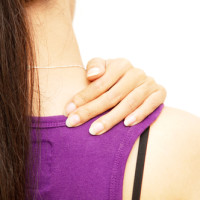 The law firm of Magaña, Cathcart & McCarthy represents clients across the United States in cases involving intra-articular pain pump catheters. These devices are frequently used after rotator cuff surgery or shoulder decompression surgery, and are linked to a serious condition known as Postarthroscopic Glenohumeral Chrondrolysis (PAGCL). 
PAGCL is an extremely painful and debilitating condition involving deterioration of the cartilage of the shoulder joint. PAGCL requires constant medication and treatment, and in some cases complete replacement of the shoulder joint is required. Victims of PAGCL face a lifetime of continuing pain and medical procedures. Symptoms of PAGCL caused by shoulder pain pumps include the following:
Limited range of motion in the shoulder
Shoulder weakness
Constant shoulder pain
Shoulder stiffness
Clicking, popping or grinding of the shoulder
Symptoms of PAGCL typically become apparent about three months to one year after surgery. If you or a loved one had a pain pump implanted after surgery, and have experienced any of the symptoms mentioned previously, you may be suffering from PAGCL. To speak with an attorney experienced in handling medical device products liability cases, including cases involving shoulder pain pumps, click here to contact Magaña, Cathcart & McCarthy, or call 310-553-6630. Initial inquiries and consultations are offered without charge or obligation.