Report Finds More Recalls of Children's Products, and More Associated Injuries, in 2016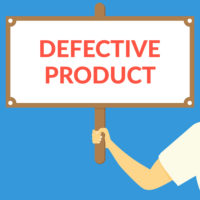 Parents should be able to trust that the products they buy for their children, whether strollers, toys, or furniture, will be safe for use by and for children. Manufacturers don't always take seriously their duty to ensure that products are safe before bringing them to market, however. According to a report produced by the nonprofit group Kids In Danger, recalls of children's products climbed last year, and manufacturers are not doing enough to publicize these recalls.
Over-1000% increase in number of units recalled.
According to the Kids In Danger (KID) report, the Consumer Products Safety Commission (CPSC) issued recalls of 332 products last year. Seventy-six, or 23%, were children's products. This is a 12% rise over the total number of children's products recalled in 2015. The rise in the total number of recalls does not reveal the size of those recalls, however. In 2016, recalls covered 66,813,956 individual units, which was a rise of over 1000% from 2015. This dramatic rise was due in part to the massive recall of IKEA's largest line of dressers, as well as the recall of an activity tracker that McDonalds gave out in its happy meals. However, even without these two recalls, some 10,000,000 product units were recalled, which is double the total number of units recalled in 2015.
More injuries before recalls issued
One issue with the recall process cited by the authors of the KID report was the speed with which recalls are issued. In 2015, the CPSC or manufacturers received an average of 12 incident reports regarding a defective product before issuing a recall of that product. In 2016, however, that number rose to an average of 64 incident reports. A total of 4,842 incidents involving dangerous products geared toward children were reported before recalls were issued, with 394 resulting in injuries to the child and seven involving a fatality. In 2015, a total of only 36 injuries were reported prior to recalls being issued.
The authors of the KID report also pointed out problems with manufacturers' systems for notifying the public of recalls. According to their research, only 60% of manufacturers with social media accounts use those accounts to publicize recalls, and the CPSC has only recently begun using their social media accounts to warn consumers about recalls.
If you or someone you love has been injured by a defectively manufactured or designed product in Southern California, contact the knowledgeable, dedicated, and effective Los Angeles products liability lawyers at Magaña, Cathcart & McCarthy for a consultation on your case, at 310-553-6630.