Redesigned Medical Device that Spread Superbug Contamination at Los Angeles Hospital was not Approved by the FDA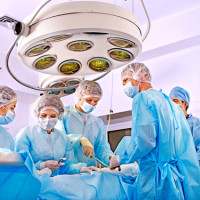 Last March we reported on the lawsuits being filed against medical device maker Olympus America for the spread of carbapenem-resistant Enterobacteriacae (CRE) linked to the use of a duodenoscope manufactured by Olympus America. CRE is a deadly bacteria that is so highly resistant to antibiotics that it is commonly called a Superbug. A deadly outbreak of CRE that occurred at UCLA hospital was traced to certain Q180V model endoscopes which were not properly sterilized between uses.
Olympus America had redesigned the instrument in 2014 but did not update the instructions provided on proper cleaning and sterilization of the device. It also appears that the redesigned device was not submitted to the FDA for approval. The company asserted that it did not believe it needed to get approval for the duodenoscope, since it was a redesign of a previously-approved device rather than a brand-new device.
Medical device makers often try to get around FDA approval, or at least pre-market approval, by claiming that their device is similar enough to some other device already approved and on the market. However, had Olympus America gone through the approval process for the redesigned Q180V, it probably would have caught the mistake that instructions for cleaning and sterilizing the equipment were inadequate.
Regulation 820.30 of the US Food and Drug Administration (FDA) requires design controls to be put in place for all class II and class III medical devices, and certain class I devices as well. The purpose of this regulation is to help ensure that all designs are properly planned and reviewed throughout the design process. Design changes are specifically addressed in 820.30(i), which states:
Each manufacturer shall establish and maintain procedures for the identification, documentation, validation or where appropriate verification, review, and approval of design changes before their implementation.
Controlling design changes involves both document control and change control. Document control means that design documents need to be enumerated so their status and revision history can be tracked at all times. Change control means that any deficiencies and corrective actions taken should also be enumerated and tracked. Even for small development projects involving only one or two people, the FDA requires that design documentation be updated to accurately reflect any revised design.
FDA Regulations do more than just require medical device manufacturers to jump through hoops and generate paperwork. These regulations save lives, as we sometimes tragically find out when the regulations or simply common sense safety procedures are not diligently followed.