Plane Crash Leaves Two Friends Dead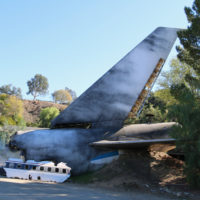 A recent crash on an airstrip outside of Fresno, California, has resulted in the deaths of two men. The crash remains under investigation by the Federal Aviation Administration (FAA) and National Transportation Safety Board (NTSB).
The fatal flight occurred on December 26, 2016, at approximately 1:15 in the afternoon. The sole passenger was 32-year-old Chase Splan. The two men involved – pilot and passenger –  had been close family friends. Reports describe skies as clear at the time of takeoff, with visibility of 10 miles and winds at 5 knots. The pilot, William Huene, 47, was flying his Express S-90, an experimental, amateur-built aircraft. Huene had accrued 218 total hours of flight time by the time of the doomed flight, including 31.1 hours in the plane involved in the accident. The plane involved in the crash was designed as a high-performance, fixed-gear craft, equipped with a 3-blade propeller and Lycoming IO-540 engine. Maintenance records indicate that the plane was most recently subjected to a condition inspection in May of 2016.
The flight took off from Sierra Sky Park, an air strip lined by houses located in a residential area in Northwest Fresno, along which Huene himself lived. According to several people who either heard the flight take off or witnessed a portion of the aircraft's takeoff, the plane was in its initial climbout phase of taking off when it took a fast, sharp right turn. Witness accounts of what happened next vary. According to some witnesses, the plane hurtled toward the ground nose-down. According to others, the plane "fell" out of the sky. Some witnesses who weren't pilots characterized the plane as being low in the sky when it made its sudden right turn. Other witnesses who were experienced pilots characterized the plane's climb as being particularly steep after lifting off, followed by a sudden right turn, fast descent, and impact. Some witnesses reported hearing the engine "popping" and decreasing in power. The plane crashed down along the shore of a lake fed by the San Joaquin River, and both men died upon impact. The wreckage did not catch fire. The wreckage of the plane consisted of three main pieces: the wings, the engine and cockpit, and the aft fuselage. Whether or not the plane was defective, the pilot committed an error, or some other cause for the crash exists remains under investigation.
For assistance with a legal claim regarding an aviation accident in California, contact the experienced and knowledgeable Los Angeles aviation accident attorneys at Magaña, Cathcart & McCarthy for a consultation, at 310-553-6630.