Plaintiff Suing Artificial Hip Replacement Maker Survives Defendant's Motion to Dismiss Case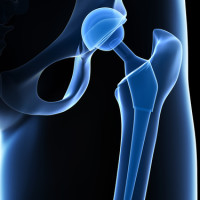 A recent decision out of a federal court in Missouri dismissed several breach of warranty claims in a lawsuit over a personal injury allegedly caused by a defective hip implant, but the court kept alive claims based on negligence and strict product liability, including allegations of design defect, manufacturing defect and failure to warn.
The plaintiff in Anastasi v. Wright Medical Technology is claiming she suffered severe pain and inflammation, as well as metallosis (metal poisoning) due to the Wright Medical Hip Implant and Conserve Cup she had implanted in her hip. The plaintiff had to have an additional surgery to remove the allegedly defective medical device.
The lawsuit originally contained eight different theories of liability, including product liability, negligence, fraud, and breach of warranty. In a decision released on April 28, the United States District Court for the Eastern District of Missouri dismissed the warranty claims, but held that the defendant's motion to dismiss the product liability claims was premature, because it has yet to be determined whether or not the product at issue is unreasonably dangerous.
As a Class III medical device, Wright's hip implant needed clinical testing and pre-market approval from the FDA before being sold, but Wright got around that requirement through the FDA's 510(k) process, which allows a manufacturer to skip all that bothersome safety testing by convincing the FDA that their product is substantially equivalent to some other device that has already been approved.
Wright is also part of an on-going multidistrict litigation on defective metal-on-metal hip replacement implants. Other artificial hip replacement makers have been involved in similar litigation, and some have already settled, including Biomet, which settled for $56 million, and Johnson & Johnson and its DePuy Orthopaedics unit, which agreed to pay at least $2.5 billion to settle the thousands of lawsuits brought against it. The DePuy settlement may wind up costing Johnson & Johnson more than $4 billion. Anyone with a metal-on-metal hip implant should seek advice from both a doctor and a lawyer if they have had complications from their hip replacement.