Over Two Dozen Fatalities in December Aviation Accidents: One Airplane and Its Occupants Still Missing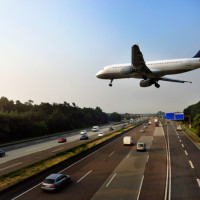 Forty-three airplane accidents and incidents were reported by the National Transportation Safety Board (NTSB) for the month of December, including 42 domestic flights and one plane crash in Brazil that left five dead. Twelve of the accidents overall included fatalities, with 29 people total having died in the wrecks. Seven of the airplane accidents occurred in California, including an off-airport landing due to loss of engine power in Los Angeles and an instructional flight in Pacoima where a Cessna 172N impacted power transmission wires during an aborted landing at Whiteman Airport.
In one accident that has been registered as fatal by the NTSB, the plane and bodies have not yet been located. According to the NTSB's preliminary report of the accident, shortly after 1 p.m. on December 1st, a Beech B36TC went down in a rugged wilderness area in central Idaho. The single-engine six-seater was being piloted from Baker City, Oregon to Butte, Montana. As the plane was just entering a heavily forested and mountainous region in western central Idaho, the air traffic controller noticed that the plane deviated from its course. When questioned, the pilot reported that he was picking up significant icing. Over the course of the next few minutes, the pilot made several requests to lower altitude or divert his course to other destinations, all of which were cleared by the controller. Radar contact and radio communication were lost about half a mile northeast of the Johnson Creek Airport in Yellow Pine, and the plane was never seen or heard from again. An Alert Notice (ALNOT) was issued by the FAA at 1:28 p.m., and a search quickly ensued.
According to a report in the Salt Lake Tribune, the official search was called off on December 6th, with no trace of wreckage having been discovered. Authorities feel the plane may be buried in the snow, and they may have to wait until the Spring thaw before it can be discovered. Although the search effort on the ground has ceased due to treacherous conditions, a review of satellite images continues, and some family members of the pilot hired a private plane to fly over the area and try to spot the wreckage. The pilot was flying with his son and wife and was also transporting a couple of BYU-Idaho students who were engaged with plans to marry in early January. The pilot and all four passengers are missing and presumed dead.
Update: Since this article was written, the wreckage of the plane was discovered by a search party which included the downed pilot's brother. It appears clear from the force at which the plane hit the mountainside that the occupants of the plane were killed immediately on impact. Recovery efforts are expected to begin by Valley County authorities as soon as the weather improves sufficiently.