Over a Dozen Aviation Accidents Riddled California in August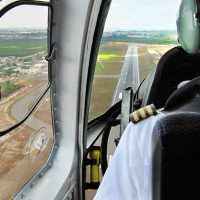 August aviation accidents in California covered the length and breadth of the state, from Winterhaven on the Arizona border about ten minutes from Mexico to Tulelake on the Oregon border, and from Long Beach, Oceanside and other points on the Pacific coast to Tahoma on Lake Tahoe. Of the 13 reported accidents, three involved fatalities.
Nationwide, about a dozen of the aviation accidents reported in August were helicopter accidents, including two in California. In Long Beach, an accident occurred on August 24th involving a Robinson R22 Beta. The NTSB has stated it will not send investigators in support of the investigation or to prepare its report, but will instead rely on data provided by the FAA and other entities. Another accident occurred on August 28th at the Hemet-Ryan Airport in Riverside County. This accident occurred during a training flight with an Airbus AS 350 B3 and resulted in injuries to both the deputy flight instructor and the student pilot on board. Trouble operating the cyclic caused the helicopter on descent to impact the surface of the runway very hard, spin around 180 degrees and come to rest on its side.
The flight instructor stated that he has experienced other trouble with the cyclic on this particular helicopter make and model. The cyclic is one of four or five main helicopter flight controls and is essential for lateral movement in both forward flight and hover flight.