New Power Morcellator Device Receives FDA Approval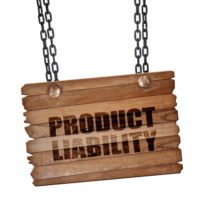 Despite the substantial concerns over whether or not the devices can ever perform their job safely, a new power morcellator dev ice has been approved for the market by the U.S. Food and Drug Administration (FDA). In the past, power morcellators have been linked to the spread of cancers and are the subject of thousands of ongoing lawsuits.
Power Morcellators gained their negative reputation for their use in conducting hysterectomies and uterine fibroid removal. About one in 350 women who undergo these procedures have as-yet undetected cases of uterine cancer. When the morcellator is used on these women, the device causes fine particles of cancerous tissue to spread throughout the woman's abdomen, effectively spreading the cancer and greatly reducing the likelihood of a cure. Cancer patients whose prognoses were made substantially worse after undergoing procedures involving power morcellators have been filing lawsuits against the device's manufacturers across the country. Johnson & Johnson, one of the manufacturers of power morcellators, now faces at least 5,000 individual lawsuits from patients who suffered harm after undergoing a morcellator procedure. The devices have been subject to worldwide recalls, and now must carry a black box warning from the FDA discussing their dangers.
The newly-approved device is called the PneumoLiner, and its manufacturers claim that it can contain the particles of tissue which might spread uterine cancer throughout a woman's body. Despite the fact that the device's manufacturers have not yet been able to prove that use of the PneumoLiner does not involve the same risks of spreading cancer as do other morcellators, the FDA approved the device. Even with FDA approval, doctors using the PneumoLiner must undergo extensive training before performing any procedures with the device, and patients undergoing procedures with the PneumoLiner must receive warnings of possible damage to neighboring organs and/or of the spread of infection or cancerous tissue when the device is used.
If you or someone you love has been injured or killed by a defective medical device in California, ensure that you and your family receive the compensation you're owed for expenses such as additional medical care, lost wages, and pain and suffering by contacting the knowledgeable and compassionate Los Angeles medical device attorneys at Magaña, Cathcart & McCarthy for a free consultation on your case, at 310-553-6630.