Motorcyclist Killed in Multi-Car Collision on Los Angeles Freeway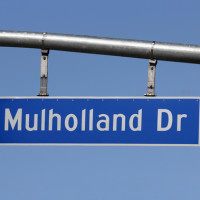 Around 9:00 in the evening on January 13th, a multi-car collision on the 405 near Mulholland Drive in the Sepulveda Pass injured several and took the life of a motorcyclist involved in the fatal traffic accident.
The events began when the driver of a Toyota Tundra traveling northbound on the 405 lost control and ran into another car, sending debris flying across the highway, striking an Audi in the southbound lanes and littering the roadway. The driver of a Volkswagen who swerved to avoid the debris wound up striking a motorcyclist instead. The rider was thrown from his bike and was pronounced dead at the scene. Other people injured in the accident were taken to the hospital, but no other serious injuries have been reported at this time.
When a crash occurs in your vicinity while traveling at highway speeds, quick reactions and instantaneous judgment may be required. If you see debris coming at you or in the roadway, your instinct may tell you to swerve out of the way, but this can prove dangerous to other vehicles which may be traveling in the lane you swerve into. In this case, the move proved fatal to a motorcyclist. Remember that in California, motorcycles may legally travel between lanes of traffic or pass vehicles in the same lane, so long as it is done safely. This maneuver, known as lane splitting, filtering or whitelining, is neither expressly permitted nor prohibited under California law. When driving on a congested L.A. freeway, one can expect that a motorcyclist may be lane splitting and moving faster than the rest of the traffic.
Liability in a chain-reaction car crash like this one, including personal injury and property damage, as well as the potential for a wrongful death lawsuit, is often complicated to sort out. For instance, the driver of the Tundra may have been negligent and responsible for the initial crash, but the reaction of the Volkswagen driver may have been negligent too. If so, are both responsible for the motorcyclist's death, or does the Volkswagen driver's negligence intervene and supersede the responsibility of the Tundra driver? Also, was the motorcyclist riding safely at the time of the injury? If the rider was also found to be negligent, surviving family members could still be able to recover wrongful death damages, but the amount would be reduced in proportion to the rider's negligence.