Mass Commercial Vehicle Inspection Reveals Serious Safety Issues with Nearly 20% of Vehicles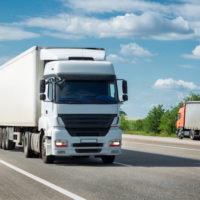 Whether they're hauling hazardous materials, cargo, or passengers, large commercial vehicles are able to cause massive amounts of damage in a crash. Government regulations on commercial vehicles were put in place to protect both the drivers and passengers in those large vehicles as well as others with whom they share the road. Sometimes, these regulations can feel burdensome on carrier companies, who may pressure their drivers to ignore these rules in favor of faster delivery rates and shorter drive times. Neglecting these rules, however, can have deadly consequences to everyone involved in a serious truck accident.
In order to encourage compliance with safety regulations, a group called the Commercial Vehicle Safety Alliance (CVSA) conducts a three-day safety examination blitz on commercial vehicles in the United States and Canada. This year, the CVSA conducted its 72-hour round of safety examinations between June 6-8, using motor vehicle enforcement personnel trained in performing safety inspections to examine drivers and vehicles across the continent for dangerous safety lapses. The organization recently released the results of its tests, which show that over 23% of all vehicles tested were pulled from the road for safety shortcomings.
In all, CVSA-certified examiners conducted testing on 62,013 trucks, big rigs, and buses over the three days of testing. The initial inspection consists of a 37-step examination of both the vehicle and its driver, with two additional levels of testing that became progressively more involved. In all, 19.4% of all commercial vehicles tested were taken out of service based on failure to pass one of the levels of testing, and nearly 5% of the drivers inspected were taken out of service. It is worth noting that the CVSA advertises this testing event every year, even announcing exactly when drivers and carriers can expect the tests to take place. Still, almost one-fifth of all trucks were removed from service for one reason or another.
The CVSA explained that the most common reason for vehicles to be taken out of services was for safety shortcomings with the vehicle's braking system. The second-most common reason was insufficiently secured cargo, and issues with tires or wheels came in a close third. Additionally, about 13% of all inspected trucks that carried hazardous materials were taken out of service during testing. Among these trucks carrying dangerous substances, 40% were found to be unsafe due to poor loading and securement of cargo. The most common reason that truck drivers were taken out of service was a failure to follow rules governing hours of service (i.e., driving more hours in a day or without a break than has been found safe). These testing results draw startling attention to the need for greater enforcement of commercial vehicle regulations.
If you or a loved one has been injured in a southern California truck accident with a large truck, tractor-trailer, or semi, contact the dedicated and aggressive Los Angeles truck accident lawyers at Magaña, Cathcart & McCarthy for a consultation, at 310-553-6630.