Los Angeles Car Crash Kills and Injures Pedestrians Waiting at Bus Stop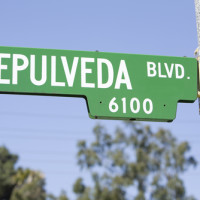 One person was killed and two more were injured earlier this month when a car crashed into a bus stop on Sepulveda Boulevard in North Hills, a Los Angeles community in the San Fernando Valley. The accident occurred when a Chevy Camaro collided with a Nissan Sentra at the intersection of Sepulveda Blvd. and Parthenia St. The driver of the Camaro lost control, hit a parked car and then slammed into two bus benches, which were knocked loose from their moorings by the force of the impact. A man sitting on one of the benches was thrown several yards and killed instantly, while a woman sitting on the other bench was critically injured and transported to the hospital. The driver of the Camaro was also transported to the hospital, although his condition was not released.
The initial collision between the two vehicles appears to have occurred when the Camaro hit a car which was pulling into traffic from a nearby parking lot. It is not known at this time whether the driver of the Camaro was speeding or what amount of negligence should be attributed to either or both drivers involved.
Most pedestrian accidents occur in crosswalks due to careless or reckless drivers who do not take heed of pedestrians in the crosswalk in time to avoid a collision. However, street corners and sidewalks near intersections can be dangerous as well when vehicles leave the roadway, striking unsuspecting individuals who have little or no protection to save them from serious personal injury or wrongful death in a car versus pedestrian impact.