Jury Awards $3.25 Million to Woman in Pelvic Mesh Litigation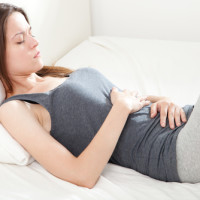 Earlier this month, a federal jury in West Virginia awarded $3.25 million in a products liability case to a woman who was injured by a defective medical device – in this case a faulty transvaginal mesh or midurethral sling. This verdict sends a strong message to the thousands of other parties currently in litigation regarding this particular type of defective medical product.
Nationwide, more than 66,000 cases have been filed against seven different vaginal mesh manufacturers, including C.R. Bard, Ethicon (a division of Johnson & Johnson), American Medical Systems, Boston Scientific, Coloplast, Cook Medical and Neomedic International. A pelvic mesh or sling is an implanted medical device intended to treat stress urinary incontinence, pelvic organ prolapse, or other complications following a hysterectomy.
The thousands of cases are being consolidated and coordinated in a process known as multidistrict litigation (MDL). Unlike a class action, where the outcome of one trial decides the matter for all the members of the class, the federal courts are conducting a handful of "bellwether trials" as part of the MDL. The outcome of a bellwether trial is meant to send a signal about how the other cases are likely to turn out, in hopes that this information will help the parties to settle rather than litigate all of the cases.
The $3.25 million award in Huskey v. Ethicon, inc. is the second of five bellwether trials against Ethicon scheduled in the federal court for the southern district of West Virginia. The first trial in February ended with a directed verdict in favor of the defendant, so that case never made it to the jury.
Other trials elsewhere have not gone well for the medical device manufacturers. Ethicon lost $1.1 million in April before a Dallas jury, and in February a New Jersey jury hit Johnson & Johnson with an $11.1 million verdict, most of which was for punitive damages. A California state court awarded $5.5 million for a plaintiff in 2012 against C.R. Bard, makers of the Avaulta and Kugel mesh.
In June, Endo International, makers of several mesh devices through its American Medical Systems unit, agreed to settle the 20,000 cases against it for $830 million. Perhaps this latest bellwether trial will encourage other mesh manufacturers to follow suit.