Jury awards $2 Million in Compensatory and Punitive Damages in Transvaginal Mesh Trial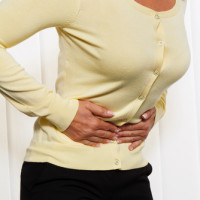 Earlier this month, the jury reached a verdict in the first of four bellwether cases of the more than 20,000 lawsuits consolidated in U.S. District Court for the Southern District of West Virginia regarding the safety of transvaginal mesh implants. Following a two-week trial and 12 hours of deliberations, the jury returned a verdict in favor of the injured plaintiff, awarding her $250,000 in compensatory damages and $1,750,000 in punitive damages.
Thousands of lawsuits across the country have been filed against C.R. Bard for its Avaulta Mesh as well as other manufacturers of vaginal mesh, which have been surgically implanted to repair conditions such as pelvic organ prolapse or stress urinary incontinence. These products have caused serious, painful complications in women who have had the surgery.
The weeks leading up to the trial saw a flurry of motions filed with the court by plaintiffs and defense, such as summary judgment motions by plaintiffs and defense trying to get the judge to decide the case in their favor without a trial, as well as motions to disqualify the plaintiffs' medical experts or exclude portions of their testimony.
As a bellwether trial, the outcome in this case should be a fairly good indicator of how the other cases will turn out. A particularly damning piece of evidence may have been e-mails uncovered in the trial which showed that the device manufacturers used a material for their mesh after being told it was not fit to be permanently implanted in people.
As noted above, there are thousands of complaints across the country filed by women who have been injured by these transvaginal mesh implants. This recent case is one of the first to go all the way to trial and a jury verdict. In the first such case, tried last year in the Kern County Superior Court in Bakersfield, California, the jury returned a $5.5 million judgment against Bard Medical and in favor the injured plaintiff.