Invokana Receives Black Box Warning for Amputation Risk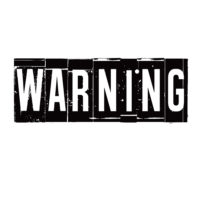 Invokana, a diabetes medication that has become the subject of hundreds of lawsuits, now must carry a so-called "black box warning," according to a recent decision by the Food and Drug Administration.
Invokana already carries multiple warnings regarding the potential dangerous effects of the drug. The drug was first approved in 2013, and was the first sodium-glucose co-transporter 2 (SGLT2) inhibitor approved for sale. This class of drug was designed to prevent the kidneys from reabsorbing blood sugar, instead causing it to pass through urine.
Complaints regarding the safety of Invokana followed soon after its approval. The FDA warned users in May of 2015 that the drug can increase the risk of diabetic ketoacidosis, a serious condition caused by the build-up of ketones in the blood which can result in a patient becoming comatose. In December of 2015, the FDA added a warning that Invokana can cause major urinary tract infections which had been known to evolve into blood and kidney infections. More warnings came the following year, with the FDA cautioning Invokana users against the risk of kidney injuries. The federal agency is currently investigating reports that the drug can cause swelling of the pancreas, a condition known as acute pancreatitis.
New Warning about Yet Another Serious Invokana Risk
The latest warning is a further escalation of years of grave concerns about the safety of Invokana. The new black box warning—the most serious warning issued by the FDA, intended to alert users of a major risk of harm—indicates that Invokana has been found to cause an increased risk of foot and leg amputations. The warning was released on May 16, 2017, and was the result of clinical trial data showing that subjects taking Invokana were twice as likely to require amputation of a toe, foot, or leg than those taking placebos.
Over 300 lawsuits are currently pending against Johnson & Johnson and Janssen Pharmaceuticals, the makers of Invokana. These lawsuits claim that the drug carried insufficient warnings of the risk that patients would develop diabetic ketoacidosis, kidney problems, and blood infections. Plaintiffs in Invokana lawsuits have been victims of strokes, renal failure, fatal cases of diabetic ketoacidosis, kidney injury requiring hospitalization, and urinary tract infections that caused kidney infections and required hospitalization. The cases are progressing through discovery, though new plaintiffs who were victims of the drug are being added regularly.
If you or a loved one have suffered serious injuries taking Invokana or another SGLT2 inhibitor, find out if you should file a claim for money damages by contacting the knowledgeable and trial-ready Los Angeles dangerous drug lawyers at Magaña, Cathcart & McCarthy for a consultation, at 310-553-6630.