Initiative Petition Seeks to Increase Damages Cap in California Medical Malpractice Cases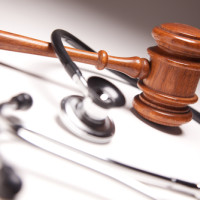 California voters may get a chance to increase the cap on damages in medical malpractice cases to more than four times its present limit, if a consumer group is able to gather enough signatures to get its initiative petition on the next general election ballot. The group, Consumer Watchdog California, needs several hundred thousand signatures to qualify for the 2014 ballot.
Under current California law, non-economic damages in medical malpractice lawsuits are limited to $250,000. Non-economic damages compensate injured persons for harm such as pain and suffering or the decline in quality of life brought on by disfigurement or physical impairments. Economic damages, on the other hand, include more tangible, pecuniary costs such as medical expenses and lost wages. Unlike noneconomic damages, there is no cap on the amount of economic damages which can be proven and awarded in a case of medical negligence.
The damages cap was first enacted in 1975, courtesy of the Medical Injury Compensation Reform Act, commonly known as MICRA. That law set the cap for pain and suffering in cases of medial malpractice at $250,000, the level at which it remains today. The goal of the initiative petition is merely to increase the cap to adjust for inflation. The $250,000 cap established nearly 40 years ago is only worth about $57,601 in today's dollars. Adjusting for inflation would bring $250,000 up to $1,085,056, according to the Consumer Price Index .
Let Juries Decide Fair Compensation
The personal injury attorneys at Magaña, Cathcart & McCarthy have a long history of representing the interests of injury victims and their families throughout Southern California. Damages caps like MICRA take away the ability of the jury to award what it thinks is fair in a given case. Unfortunately, serious tragedies and horrific accidents do occur, and our lawyers fight to see that the injured parties are fairly compensated for the damage done to them through the negligence or wrongful conduct of another. For more information, contact Magaña, Cathcart & McCarthy at our Los Angeles office.