Hit & Run Accidents in Los Angeles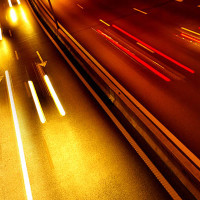 Unfortunately, hit and run accidents occur often in Los Angeles. A driver causes a collision, realizes he or she is at fault, and flees the scene hoping to avoid the repercussions of causing an accident. A recent hit and run example, reported by CBS Los Angeles, involves a motorcyclist hit by a pickup truck driver in Chatsworth. On March 10, a man driving a white Ford pickup allegedly collided with a man driving a Harley Davidson motorcycle. Witnesses say the driver of the truck never stopped. The victim, pronounced dead at the scene, was wearing a helmet at the time of the crash.
Almost exactly a year earlier, the Los Angeles Times reported a similar accident. The driver of a 2007 BMW was attempting to turn southbound onto Mesmer Avenue in West Los Angeles, when he or she struck a motorcyclist on his 2007 R1 motorcycle. The driver did not stop, and the motorcyclist was found on the ground, unresponsive, near his fallen motorcycle. He was pronounced dead after being taken to a local hospital.
A Los Angeles Auto Accident Lawyer can help after a Hit & Run Accident
After fleeing the scene of an accident, a hit and run driver, if found, is subject to both criminal and civil liability. If the at-fault party is never identified, however, or until he or she is identified, victims of hit and run accidents, or their families in the event of a tragic accident, may be able to recover compensation from their own insurance companies.
In addition to covering injuries and losses caused by uninsured or underinsured drivers, uninsured motorist insurance (UIM) also covers injuries caused by hit and run drivers. For your own insurance company to step into the shoes of the responsible party, however, you must file your claim accurately and promptly. Thorough documentation, including police reports, witness testimonies and photos, should be provided to your insurance company whenever possible. An experienced Los Angeles personal injury attorney can help you use UIM to your advantage, securing compensation for medical costs as well as property damage and other losses.
Seek Advice & Counsel from an Experienced Los Angeles Car Accident Attorney
If you have been involved in a hit and run accident, or if you have lost a family member in a hit and run accident, please contact Magaña, Cathcart & McCarthy to speak with an experienced Los Angeles personal injury lawyer. For more than 60 years, our firm has helped car accident and motorcycle accident victims recover compensation from insurance companies and at-fault parties.