Hesperia Car and Van Collision Kills Family of Five on Their Way to Disneyland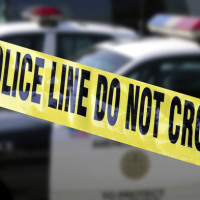 Early in the morning of Sunday, May 11th, a Honda Accord containing a family of five on their way to Disneyland was struck by a van while the Honda was sitting at a stop sign at an intersection in the San Bernardino city of Hesperia. The family, including a mother, father, two boys aged nine and two, and a four-year old girl, were on their way to Disneyland to celebrate the little girl's upcoming fifth birthday. The crash took the lives of all five, while the driver of the van escaped with minor injuries.
The driver of the van for some reason swerved into oncoming traffic and collided with the stationary Honda. Both cars slid off the street and onto the ground at the intersection. The van overturned and came to rest on top of the car, partially crushing it.
The mother and daughter were pronounced dead at the scene, while the father and the two-year old boy were taken to the hospital and pronounced dead shortly thereafter. The body of the nine-year old boy was not discovered until hours later, after the van was removed from on top of the Honda.
No charges have been filed against the driver of the van at this time.