Four Die in Santa Monica Private Plane Crash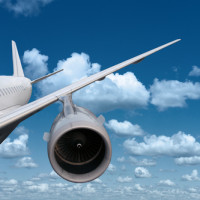 A private jet airplane in flight from Hailey, Idaho crashed into the Santa Monica Airport around 6:20 p.m. on September 29. Four people on board were killed in the crash.
The plane, a twin-engine Cessna Citation 525A, had touched down at the airport, but apparently then veered off the runway and crashed into a hangar, where it caught on fire. The hangar collapsed onto the plane, and firefighters were not able to uncover the wreckage and discover the bodies until Monday. Cranes had to be brought in to lift the hangar debris from the plane so that the bodies could be recovered.
According to a statement on the website of Morley Builders, it is believed that the CEO of the company, Mark Benjamin, and his son Luke, a Senior Project Engineer with Morley, were among those in the plane. Morley Builders is a general contractor on construction projects in Santa Monica, Irvine, San Diego and throughout Southern California. Mark Benjamin may have been piloting the craft, although that detail is unclear at this time.
No communication from the aircraft was reported before the crash which would indicate there was any type of trouble, according to statements released by the National Transportation Safety Board (NTSB), the federal agency responsible for investigating airplane crashes and determining their cause. While NTSB investigators have been directed to gather evidence at the scene that would not otherwise be preserved, further investigation into the crash may be delayed in light of the government shutdown which heralded the start of the fiscal year on October 1. As more details are known and NTSB work resumes, a preliminary report of the crash should be posted to the NTSB Aviation Accident database for September.