First Bellwether Trial in Risperdal Breast Enlargement Cases Scheduled for November Third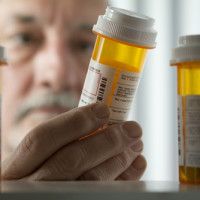 The first bellwether case in a group of lawsuits filed against Risperdal maker Johnson & Johnson is set to begin November 3 in the Philadelphia Court of Common Pleas Complex Litigation Center. The lawsuits allege that Risperdal was a defective product for its failure to warn of side effects, particularly gynecomastia, or the enlargement of breast tissue in males.
Bellwether trials are often used in mass tort litigation where hundreds or thousands of lawsuits are filed against a single defendant or group of defendants for similar reasons, such as a defective product that has caused the same type of injury. A handful of cases are chosen as bellwether cases, and the outcomes of the trials provide a benchmark for the parties in all the other lawsuits to estimate how their case is likely to come out. The bellwether trial process therefore usually encourages large-scale settlement of cases rather than having to litigate all of the cases individually.
In the Risperdal cases, three bellwether trials have been scheduled: one on November third, with others to follow in January and February. Another type of litigation making use of bellwether trials is the pelvic mesh multidistrict litigation we have been following on this blog.
Popularity of Risperdal Growing
Risperdal is an antipsychotic drug commonly prescribed to treat schizophrenia. While this use is limited to a relatively small population, the popularity of Risperdal has been growing since it was also approved for the long-term treatment of bipolar disorder and also to treat irritability among children with autism.
'Failure to Warn' is a Product Defect
In the field of products liability law, a product may be considered defective if it is defectively designed, defectively manufactured, or if it fails to include proper instructions and warnings for its safe use. The Risperdal cases are based on this third, "failure to warn", aspect of defective products law.
The Complex Litigation Center at the Philadelphia Court of Common Pleas opened in 1992 and is the first courthouse in the country designed exclusively for complex, multi-filed mass tort cases. Cases before the court currently include litigation focused on Risperdal, Yaz/Yasmin, Phen-Fen, Topamax, Asbestos, and Pelvic Mesh.