Fiat Chrysler to Face Government Regulators over Mishandling of more than 20 Car Safety Recalls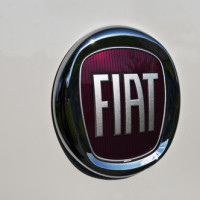 The National Highway Transportation Safety Administration (NHTSA) has scheduled a hearing for July 2nd, where it will take automaker Fiat Chrysler to task for failing to notify customers about vehicle safety recalls in a timely manner. The carmaker has already acknowledged several of its failings and tried to get the NHTSA to cancel the hearing by arguing that it has been improving its notification methods, but the government regulators appear to want to move forward with the hearing. In fact, rather than canceling the hearing, the NHTSA actually added two more recalls to its list, bringing the total to 22 recalls since 2013 subject to review at the July 2nd hearing. Fiat Chrysler has admitted to exceeding the 60-day window for notifying owners of a recall by as much as 12 days on several occasions.
These recalls affect more than 11 million vehicles and have all been issued in just the last two years. For instance, the 2014 Fiat Chrysler 500L is subject to recall for its driver air bags' knee bolster, for failure to comply with Federal Motor Vehicle Safety Standard No. 208 – Occupant Crash Protection. This air bag recall is unrelated to the industry-wide Takata airbag recall, although Chrysler is implicated in the defective Takata airbags as well. In fact, Fiat Chrysler's handling of the Takata defective airbag recall will likely be a major focus of the upcoming NHTSA hearing, along with the manufacturer's handling of certain Jeeps recalled for the placement of rear gas tanks prone to cause dangerous fuel-fed fires in rear-end collisions.
The Fiat 500L is also subject to recall for defects in its automatic transmission power train. Due to the defects, the car may not shift out of park in certain temperatures, or the shifting may be delayed, which could lead to a vehicle crash when the car shifts into gear unexpectedly. Model years 2013 through 2015 of the Fiat 500e are also being recalled due to a software problem and coolant leak which could cause these electric cars to lose power or stall while driving.
If you were injured in a crash that was caused by a mechanical failure of an automobile, you may have recourse against the automaker for defective design or manufacture, or against a dealership or repair shop for negligent or faulty repairs or maintenance. In Los Angeles and throughout southern California, call on Magaña, Cathcart & McCarthy at 310-553-6630 to investigate your potential negligence or products liability claim.