FDA Recalls Dangerous Drugs and Defective Medical Devices by the Dozen Every Month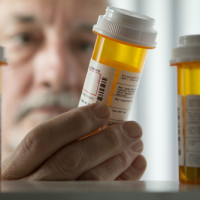 Over a dozen drugs have been recalled by the U.S. Food and Drug Administration (FDA) in the last 60 days alone. These recalls have struck makers of dietary drugs and supplements as well as some of the largest pharmaceutical companies in the country, including Pfizer, Baxter and GlaxoSmithKline. Some of the reasons for the drug recalls include:
The presence of visible particulate matter in solutions
Undeclared ingredients
Concerns about authenticity of the product
Use of an unapproved new drug
Contamination
Meanwhile, nearly as many defective medical devices have also been recalled within the same time frame. These devices range from blood glucose meters to ventilators and anesthesia delivery systems. Problems with the devices include mechanical failures, inadequate sterilization, delivery of erroneous results, incorrect instructions for use, and software defects.
The number of dangerous drugs and defective medical devices recently recalled is not atypical. In 2013, the FDA issued over 400 recalls, market withdrawals and safety alerts regarding products under its jurisdiction, which includes food, cosmetics, tobacco products and radiation-emitting products as well as drugs and medical devices. In many instances, a product is recalled before any significant harm has been caused, but all too often the government is not made aware of a problem until dozens or more have been sickened or otherwise suffered serious personal injury, or even wrongful death, by the use of a dangerous drug or defective medical device. Click here to sign up for free e-mail alerts from the FDA every time there is an update to one of their recall pages. Just be prepared to receive a lot of emails.