Family of Venice Boardwalk Vehicular Assault Victim Files Wrongful Death Claim Against City of Los Angeles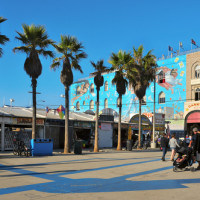 A claim has been filed against the City of Los Angeles in the wrongful death of a woman killed last year when a vehicle drove onto the Venice Beach boardwalk and plowed into the crowds of pedestrians on the thoroughfare. The woman who was killed was an Italian tourist on her honeymoon. Nathan Campbell was arrested later that day and charged with several felony offenses, including murder.
The claim alleges that the city failed to provide adequate barriers to prevent this type of incident from happening. Even an L.A. City Councilman is on record with safety concerns about the ability of vehicles to travel onto the boardwalk. Short posts, known as bollards, were erected after the accident to further discourage vehicular access onto the boardwalk.
Shortly after the accident occurred last August, it was suggested in this blog that the injured victims and their families might consider pursuing a claim against the city for failing to provide sufficient barricades to protect against this type of incident (see Suspect Arrested in Venice Beach Boardwalk Fatal Car Crash, posted August 28, 2013). If the city rejects the claim, the next step may be for the family members to file a wrongful death civil lawsuit in Los Angeles Superior Court.