Family Awarded $72 Million for Cancer Death Linked to Talc Products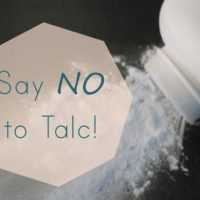 The family of a woman whose ultimately-fatal bout of ovarian cancer was linked to a decades-long use of talc products recently received an award of $72 million from a Missouri jury. The defendant in the case is Johnson & Johnson, the manufacturer of Johnson's Baby Powder and Shower to Shower. This is one case out of 60 linked claims before the St. Louis Circuit Court and represents the first award of money damages for a plaintiff asserting that her cancer was linked to the use of Johnson & Johnson's talc-containing products.
The plaintiff in this case was Jacqueline Fox, a mother and foster parent from Birmingham, Alabama who had used various talc products made by Johnson & Johnson during the course of her life. Fox was diagnosed with ovarian cancer three years ago, and passed away in 2015. According to testimony from a doctor who examined Fox's records, her ovaries were found to contain talc. The presence of talc resulted in inflammation and, eventually, caused the cancer that killed her.
Research linking the use of products containing talc to an increased risk of cancer has been somewhat mixed, with the Food and Drug Administration and National Cancer Institute both remaining unwilling to state conclusively that such a link exists. However, evidence of such a link began popping up as early as the 1980s—evidence which was brought to the attention of Johnson & Johnson at least 20 years ago. During the course of the three-week trial on the claims brought on behalf of Fox's family, the plaintiff's attorneys introduced Johnson & Johnson internal memos discussing the link between talc and cancer, stating that those who deny such a link will be seen as "denying the obvious in the face of all evidence to the contrary." After the conclusion of trial arguments, the jury took five hours of deliberation to reach the award of $10 million in compensatory damages and $62 million in punitive damages to Fox's surviving family.
Johnson & Johnson is the target in over 1,200 additional cases by plaintiffs claiming their cancer was caused by products containing talc, and that the company was negligent and fraudulent for failing to warn consumers of the known risk of harm. One epidemiologist called upon as an expert in Fox's trial stated that as many as 10% of all cases of ovarian cancer may be linked to the use of talc-containing products, so there are likely many more such cases to come.
If you believe that your illness can be traced to the use of talc or another defective or dangerous medical treatment or device, contact the seasoned and dedicated Los Angeles medical device and dangerous drug attorneys at Magaña, Cathcart & McCarthy for a consultation on your case, at 310-553-6630.