Documentary About TWA Flight 800 Disputes NTSB Findings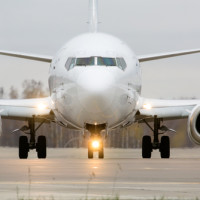 July 17th marks the 17th anniversary of Trans World Airlines Flight 800 (TWA 800) explosion shortly after takeoff from New York's JFK Airport, resulting in the death of all 230 people onboard. The National Transportation Safety Board issued a final report 13 years ago, concluding that the fuel tank explosion was the result of an electrical spark. A new television documentary is set to air on July 17th challenging the NTSB's conclusion as to the cause of the accident and presenting a theory that the 747 was brought down by a missile. The documentary will feature interviews from six former investigators alleging that the plane was brought down by a missile.
Streak of Light" Thought by Witnesses to be a Missile
Few aviation accidents have sparked as much intrigue and controversy as TWA Flight 800, perhaps because the crash was witnessed by many. The NTSB report indicated that 258 people reported seeing a "streak of light" close to the plane, just prior to a larger explosion. Many witnesses interpreted the streak of light as a missile. However, the NTSB concluded that the streak of light was burning fuel coming from the plane just before the plane completely broke apart. Since the plane crashed close to the shore, many people witnessed the plane's disintegration.
Not All Agree with the NTSB's Final Report
Many have disputed the NTSB's final report. Retired Naval officer William Donaldson submitted a report to Congress in 1998 alleging that the plane was brought down by two missiles. The International Associate of Machinist and Aerospace Workers (IAMAW), which participated in the investigation, argued that the explosion of the central wing tank was a result, and not the cause of, the plane's disintegration.
The documentary airing this month revives the controversy surrounding the NTSB's final report as to the cause of this aviation disaster, but is unlikely to present any additional compelling evidence overriding the NTSB's conclusion.
Experienced Aviation Accident Lawyers
Aviation accidents are among the most complex of claims, requiring representation from highly experienced aviation accident lawyers. For over 60 years, the attorneys at the law firm of Magaña, Cathcart & McCarthy have advocated for the rights of people who have been seriously injured due to the negligence or wrongful conduct of others, including in aviation accidents causing serious injury or death. If you or a loved one has been the victim of a serious aviation accident, contact Magaña, Cathcart & McCarthy to find out how we can help you recover for the damages you have suffered.