DePuy ASR Hip Replacement Settlement offers $250,000 Base Award to Eligible Patients: Amount can be increased or reduced depending on certain factors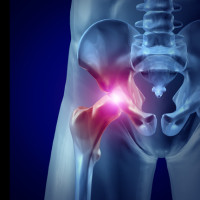 The multi-billion dollar settlement entered into by the DePuy Orthopedics unit of Johnson & Johnson will compensate affected individuals with $250,000 each to cover the costs of revision surgeries and other complications derived from the implant of a DePuy ASR hip replacement. These hip replacement models have been shown to fail at an unacceptably high rate and have the potential to harm the patient through shedding of toxic metal debris into the tissues and bloodstream.
Base Award may be Reduced
The base award of $250,000 is subject to being reduced based on the application of certain factors, including:
The patient's age when the ASR was implanted
The length of time the ASR was implanted
Whether the patient smoked at the time of the revision surgery
Whether the patient had a previous hip replacement surgery in the same hip
Whether the patient had a Body Mass Index (BMI) more than 35 at the time of implant
If the patient passed away shortly after revision surgery for unrelated reasons
Supplemental Award may be Available
Regardless of any reductions made to the base amount, an eligible patient may also qualify for a supplemental award based on certain factors which demonstrate extraordinary injuries, such as:
Bilateral surgery on both hips
Multiple revision surgeries required
Extraordinary medical events associated with revision surgery (heart attack, stroke, pulmonary embolism, deep vein thrombosis, dislocations or foot drop)
Extraordinary injuries experienced in the future within a specified time frame
A supplemental award is subject to reductions on the same grounds as a base award.
Only Certain ASR Patients are Eligible for Award
In order to be eligible for an award under the settlement, you must meet the following conditions:
Be a U.S. citizen or legal resident
Have underwent implant surgery of an ASR XL Acetabular Hip System or ASR Hip Resurfacing System at a U.S. hospital or military hospital
Have had the ASR in place for at least 180 days
Have underwent surgery to remove the ASR for recall-related reasons on or before August 31, 2013
If you are eligible for an award under the settlement, you must register your claim by January 6, 2014 and complete and submit a claim form by April 1, 2014 in order to be included. Claim forms will be available at www.USASRHipSettlement.com.
If you received an ASR implant but are not eligible for inclusion in the settlement, you still have legal rights for any injuries caused by the ASR and should seek the advice of an experienced personal injury lawyer or product defects attorney. In Los Angeles and Southern California, contact Magaña, Cathcart & McCarthy for a free consultation.