Defective/Dangerous Drug Litigation Heating Up in Southern California Courthouse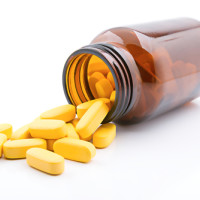 A class of diabetes drugs linked to pancreatic cancer and serious or fatal forms of pancreatitis has led to a massive litigation in a southern California courtroom. Several hundred cases have been filed against drug makers Merck & Co. (Merck Sharp & Dohme Corp.), Eli Lilly and Company, Novo Nordisk, Inc. and Amylin Pharmaceuticals.
The drugs in question include Januvia, Janumet, Byetta and Victoza. All four medications are incretin mimetics, meaning they mimic the action of incretin hormones to lower blood glucose levels. Diabetes results from the inability of the body to produce enough insulin, which naturally removes glucose from the bloodstream.
Side Effects Worse Than Diabetes
Unfortunately, it turns out that the side effects from these drugs can be much worse than diabetes. This class of drugs has been linked to pancreatitis and pancreatic cancer. Cancer of the pancreas is one of the more rapidly spreading and more fatal forms of cancer. Even acute pancreatitis, which is an inflammation of the pancreas, can send someone to the hospital  and may require intensive care and surgery. In addition, chronic pancreatitis can arise from acute pancreatitis and cause permanent damage. Certain types of pancreatitis known as hemorrhagic or necrotizing pancreatitis can also be fatal.
Mass Tort Litigation for Dangerous Drugs
The lawsuits brought against the drug makers allege that the manufacturers knew of these risks yet failed to adequately warn about them. As the lawsuits began to pour in, many were centralized into a multidistrict litigation (MDL) in 2013, so that they could be handled and managed efficiently by one judge in one courtroom.
Currently, hundreds of lawsuits are included in In Re: Incretin Mimetics Products Liability Litigation (MDL No. 2452) in the United States District Court for the Southern District of California. The plaintiffs seek to hold the pharmaceutical companies liable on a number of legal theories, including strict liability for failure to warn and design defect, negligence, breath of implied warranty and. breach of express warranty. The plaintiffs are seeking compensation for loss of consortium, wrongful death and even punitive damages.
What if I am taking one of these drugs?
There are over 100 different medications, dosages and delivery methods currently available to treat type 2 diabetes. Whether the medication you are taking is the safest and most effective drug for you, and whether the benefits outweigh the risks, is a decision you should make in consultation with your doctor. If you are concerned about the medicine you are using, take your concerns to your doctor; it is not recommended that you stop taking any prescriptions without talking to your doctor first.
That said, be especially on the alert for the occurrence of any of the symptoms listed below, which may be indications that you are suffering a serious adverse effect from the drug you are taking. If you experience any of the following, note the symptom and bring it to your doctor's attention as soon as possible, or seek emergency medical attention if the condition is severe:
Abnormal blood pressure
Elevated heart rate
High respiratory rate
Nausea or vomiting
Severe abdominal pain
Severe back pain
Talk to an Attorney for Legal Help
If you believe you were harmed by Januvia or another antidiabetic drug, you may be entitled to compensation. Contact Magaña, Cathcart & McCarthy in Los Angeles for a free consultation to find out if our experienced pharmaceutical products liability attorneys can help you.