Defective Medical Device Leads to $73.5 Million Verdict Dallas Jury Sends Huge Signal to Makers of Transvaginal Mesh Products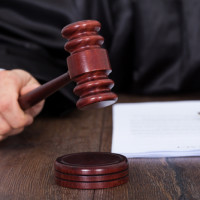 Boston Scientific, one of several makers of pelvic mesh or sling products currently facing tens of thousands of product liability lawsuits around the country, was hit with a $73.5 million verdict in a Texas courtroom last week, producing the biggest verdict so far in this latest round of pelvic mesh litigation.
A mesh or sling is sometimes implanted to support internal organs in the treatment of a number of different conditions. Transvaginal or pelvic mesh products have been implanted in women to treat conditions such as stress urinary incontinence and pelvic organ prolapse, or after a hysterectomy. These devices have come under fire for defective design and the failure of manufacturers to warn of adverse side effects such as bleeding, infection and severe pain, including painful intercourse. Many women have had to undergo multiple revision surgeries and have wound up with permanent pain and disabilities far more severe than the condition the implant was meant to treat.
Over 66,000 cases have been filed in federal court, and thousands more await trial in state courts across the country. The federal cases have been consolidated and transferred to the U.S. District Court for the Southern District of West Virginia, as part of the Multidistrict Litigation (MDL) process.
Just last week we reported on a $3.25 Million verdict levied against Johnson & Johnson through its Ethicon unit (see Jury Awards $3.25 Million to Woman in Pelvic Mesh Litigation). This most recent decision against Boston Scientific dwarfs that verdict and all the others which have so far been handed down in the few bellwether trials which have been conducted to-date. The largest verdict previously was a New Jersey verdict in February of $11.1 million, of which $7.6 million was for punitive damages. This recent $73.5 million verdict included $50 million in punitive damages, due in large part to an internal company e-mail that surfaced during trial. This e-mail revealed that Boston Scientific knew about the safety issues with its product and actively concealed this knowledge from doctors.
Boston Scientific still has over 20,000 mesh lawsuits filed against it and may be seriously considering a global settlement following this latest verdict. Last June, device maker American Medical Systems agreed to settle the approximately 20,000 cases against it for $830 million. Boston Scientific may not be so lucky.