Dash Cams Could Support Car Accident Claims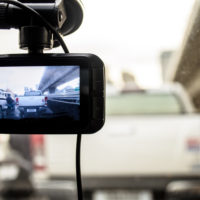 Motor vehicle accidents can be confusing and disorienting, resulting in neither driver having a perfect understanding of what caused a crash. If you're certain that you weren't at fault in an automobile accident, but the other driver is equally confident in asserting that they weren't at fault, figuring out who's really at fault can be challenging. Some drivers have elected to carry their own eye witness around with them, in the form of a dashboard camera, or "dash cam." Read on to learn about the benefits of having a dash cam in your car.
Dash cam basics
Until recently, dash cams were too expensive or too difficult to install for the general public, and they were used only by public transit vehicles or police officers. However, the small cameras are now available for sale between $50 and $400, and some models can be installed without any special tools or expertise. The cameras are either battery-powered or linked to the car's battery, and they offer a way to continually record while the driver is on the road. While many cameras only point in one direction, some offer a 360˚ perspective and can rotate.
Using dash cam footage to support a claim
Dash cam footage can be used by drivers for multiple purposes. If a driver is involved in an accident where the parties disagree on what happened, dash cam footage can be used by insurance companies while analyzing the claim. Dash cam footage can be especially useful when a driver is the victim of a hit-and-run accident, as it can provide the make, model, and license plate number of the car that fled. Even if the vehicle isn't visible in the video footage, drivers can benefit from the camera's features. Many models of dash cam offer the ability to record audio and video from inside of the vehicle, allowing drivers to read off the license plate number of a vehicle when they are unable to write it down or take a photo.
At this point, no American insurance companies have begun offering drivers a discount for making use of a dash cam in their vehicle. In countries where the cameras have been more widely available for years, however, insurers will provide cheaper coverage for drivers who use them.
If you've been hurt in a Southern California car accident, contact the dedicated and knowledgeable Los Angeles auto accident lawyers at Magaña, Cathcart & McCarthy at 310-553-6630.