Court Calls on Patients with Claims Based on Taxotere Use to Step Forward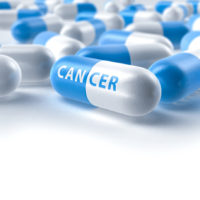 The massive multi-district litigation (MDL) claim being pursued by those injured after using Taxotere is continuing toward trial in Louisiana. The judge overseeing the case has called for those who believe they may have claims based on their use of Taxotere to come forward. The judge has also set dates for bellwether trials of the claims at the center of these cases.
Bellwether trial dates set
The claims of hundreds of injured plaintiffs who suffered side effects from using the cancer drug Taxotere were consolidated before a single federal judge in Louisiana in October of 2016. The judge has now set dates for bellwether trials of four different plaintiffs' claims against Taxotere's manufacturers. A bellwether trial allows the court to see how a trial on the plaintiff's claims will look without litigating all plaintiffs' claims simultaneously. The results of bellwether trials are often used to inform settlement negotiations. The first four bellwether trials are scheduled for January, April, July, and November of 2019.
Group of plaintiffs grows by hundreds yet again
Several months ago, we reported that, while the lawsuit once consisted of the claims of a mere 33 plaintiffs, the number of claimants had grown to 949, with 150 being added to the suit in a single month. As of September of 2017, 1,624 individuals have filed claims based on their use of Taxotere.  The majority of these plaintiffs claim that the cancer drug Taxotere caused permanent hair loss, a risk which the drug's manufacturer Sanofi Aventis knew existed, but about which it failed to warn patients.
Order to identify claimants
On September 7, 2017, the judge overseeing the cases issued an order requesting that the lawyers representing the plaintiffs in this case identify all those who have already or are planning to file lawsuits against Taxotere's manufacturers. The attorneys have until September 30 to identify all known claimants and must provide regular updates to the court on any newly-added claimants. Those who believe they may have a claim based on use of the drug should come forward to ensure that they are able to participate and receive the damages they may be owed for harm suffered as a result of using the drug.
If you or someone you loved has used Taxotere and suffered permanent alopecia or other harmful side effects, find out if you're a candidate to file a lawsuit against the drug's manufacturers and distributors by contacting the Los Angeles dangerous drug attorneys at Magaña, Cathcart & McCarthy, at 310-553-6630.