Class I Recall of Lung Drainage Device Issued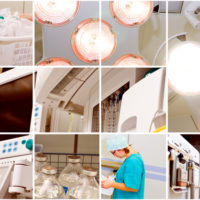 The Food and Drug Administration (FDA) has recently issued a Class I recall of the Stryker Fuhrman pleural and pneumopericardial drainage set, amid reports that the device can break in such a way that seriously threatens the lives of patients.
Class I recalls are designated by the FDA as the most serious form of recall, only issued where a device has already or is believed to be capable of causing serious injury or death in patients. In this case, the device being recalled has already put two patients in serious peril. The pleural and pneumopericardial drainage set is intended for use as a way to drain air from the pericardium, or sac surrounding the heart; as well as draining air or fluid from the pleural cavity, the thin membrane surrounding the lungs. Stryker Sustainability Solutions has received reports from two separate hospitals that the catheter used to insert the drainage system into the pleural cavity broke off while it was being inserted. Both patients required immediate medical intervention. Stryker sent letters to hospitals believed to have purchased the devices on November 17, 2015, instructing medical professionals to stop using the devices immediately and return them to the manufacturer. The FDA issued notice that it had designated the recall as Class I in January of 2016.
The recalled devices were manufactured and distributed between 2008 and 2011, and distributed to hospitals and medical professionals located in California, Alaska, Florida, Indiana, New York, North Carolina, Oregon, and Wisconsin.
If you are injured by a defective medical device, it is important to speak to an attorney as soon as possible, so that your claims can be fully investigated and preserved. Acting quickly will also help to ensure that a claim can be filed in time for you to obtain full compensation for the additional medical care, pain, and suffering you were forced to undergo as a result of the failure of the defective device.
If you or someone you love has been injured by a defective medical device or dangerous drug in Southern California, ensure that you receive full compensation for your pain and medical expenses by contacting the Los Angeles defective medical device law firm Magaña, Cathcart & McCarthy for a free consultation on your claims, at 310-553-6630.