California Plaintiff Awarded Nearly $80 Million for Injuries from Defective Hemorrhoid Stapler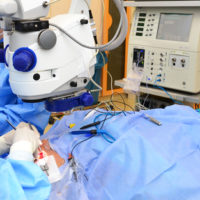 A California woman who was the victim of a defectively-manufactured hemorrhoid stapling device has received a jury award of almost $10 million in compensatory damages, and $70 million in punitive damages for injuries she received in a failed surgery. A subsidiary of Johnson & Johnson named Ethicon manufactured the device and, despite being aware of the risks it posed to patients, continued to sell the device to hospitals and medical offices. The hefty $70 million dollar award of punitive damages will hopefully serve as a warning to greedy medical device manufacturers of the harsh consequences of selling devices known to pose a risk to patients.
The plaintiff in this case was a former police officer undergoing surgery for hemorrhoids. During the procedure, the surgeon fired the stapling gun once, but due to a defect in the device, was unable to remove it without firing a second time. The botched surgery resulted in the victim's anus being stapled closed. The woman experienced extensive scarring both internally and externally, and for the past four years, has needed to use a colostomy bag. According to evidence presented during the trial, the stapler misfired in this way due to an insufficient amount of lubrication within the device, thus requiring surgeons to apply an excessive amount of force to trigger the stapler.
When Ethicon received complaints about the device—complaints which the plaintiff's attorneys showed it had been receiving for nearly ten years—it simply pointed the finger of blame at the operating surgeons, failing to modify its manufacturing practices to correct the failure. In fact, Ethicon took no action to prevent harm caused by the devices until it issued a Class 1 recall of three separate stapling devices in 2011: the Ethicon Proximate HCS Hemorrhoidal Circular Stapler (PPH01), the Ethicon Proximate PPH Hemorrhoidal Circular Stapler (PPH03), and the Ethicon Transtar Circular Stapler (STR10). Class 1 recalls are considered the most serious form of recall, reserved for devices and drugs which can have serious or fatal results if used. The plaintiff's attorneys were able to show that the lubrication defect existed in about 33% of all hemorrhoidal stapling devices manufactured by Ethicon. While the doctor performing the surgery was also listed as a defendant to the lawsuit, the jury concluded that the operating surgeon was in no way responsible for the injuries which resulted from use of the device. Individuals who experienced an injury from a defective Ethicon device are encouraged to speak with an attorney about their legal options to recover damages for their injuries.
If you or a loved one have been injured by a defective drug or medical device in California, contact the experienced and seasoned Los Angeles personal injury and product liability attorneys at Magaña, Cathcart & McCarthy for a consultation on your claims, at 310-553-6630.