After Seven Years, FDA Releases Final Guidelines on Medical Device Database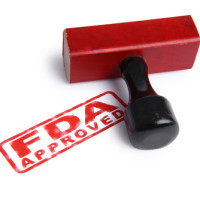 Back in 2007, amendments to the Food and Drug Administration Act required the FDA to develop and implement a Unique Device Identification system so that medical devices could be searched, tracked and found as needed. Just last month, the FDA issued Final Guidance on its Global Unique Device Identification Database (GUDID).
The GUDID is a publicly searchable FDA database that is meant to include every medical device that is not otherwise excluded by law. The device manufacturer will be responsible for applying a unique device identifier (UDI) to every medical device. The hope is that such labeling and tracking will reduce medical errors and enable any problems with defective medical devices to be quickly identified and dealt with by the FDA, healthcare professionals, and medical device makers. Devices will be labeled by both a bar code and text, so that they can be rapidly read by machine scanners as well as human beings.
The compliance deadline is September 24 for most class III medical devices, which includes metal-on-metal hip implants and automated external defibrillators. Class II devices, such as drug infusion pumps and surgical drapes, must be identified and labeled by September 2015 or early 2016.
With the release of the Guidance, hopefully device manufacturers will move into full gear with the identification of all devices. For now, the public GUDID search function is temporarily disabled until a "meaningful dataset" of records has been created.