$500 Million Jury Award to DePuy Hip Implant Victims Reduced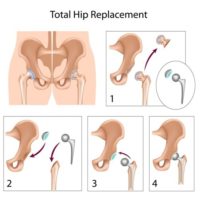 Five individuals who experienced serious injuries after receiving DePuy metal-on-metal hip implants received a jury award of $500 million in damages in March of 2016. Recently, that award was reduced by a federal judge to $151 million.
DePuy, a subsidiary of Johnson & Johnson, has been mired in litigation over their Pinnacle metal-on-metal hip implants for years. Due to the number of claims from patients across the country alleging that Pinnacle hip implants caused them serious injury, the claims have been consolidated before a single federal district court judge, Hon. Ed Kinkeade, in the Northern District of Texas. The practice of consolidating a series of similar claims made by plaintiffs scattered across the country against one defendant before a single judge is known as "multi-district litigation," or "MDL."  In a case structured as an MDL, claimants whose claims are most representative of the claims of the group will be selected to move forward toward trial first; these are known as "bellwether" trials, as they give an indication of what the results will be in future trials on the remaining plaintiffs' claims. So far, there has been one other bellwether trial in this case, held in October 2014, which the defendants won by claiming that the plaintiffs in that matter had all been injured due to surgeon error, not the defects of the hip implants.
The second trial resulted in the March 2016 award which was recently reduced. The five claimants were found to be entitled to $140 million in compensatory damages, or damages intended to compensate their economic losses and pain and suffering, as well as $360 in punitive damages, or damages intended to punish the defendants for their wrongful conduct. Judge Kinkeade reduced the award of punitive damages to make the overall award $151 million, ruling that the jury had awarded a greater amount of punitive damages than was permitted under Texas state law.
The reduction in the jury verdict occurred in response to Johnson & Johnson and DePuy's request to reduce punitive damages to $10 million or, alternately, receive a new trial. The defendants also requested that upcoming bellwether trials be put on hold until they could appeal the March 2016 verdict, arguing that going forward with trials could be a waste of resources if the appeal changed the result of the trial. The judge denied this request. The next trial is scheduled to begin on September 6, 2016.
DePuy Pinnacle hip implants have a metal femoral head in a metal cup. The hip implants were designed for younger hip replacement patients, intended to accommodate years of use and to allow for greater flexibility in users than traditional implants. While DePuy advertised that the implants had only a 13% failure rate after five years, evidence emerged during the trial showing that the failure rate is actually around 40%. Patients often experience both the dangers of surgery to replace or reverse the implant process, as well as metallosis, a blood poisoning that results from the metal used in the implant.
If you have suffered injuries from a DePuy hip implant or another dangerous medical device, seek the compensation you deserve for the suffering you've endured, and contact the knowledgeable, compassionate, and trial-ready Los Angeles dangerous medical device lawyers at Magaña, Cathcart & McCarthy for a consultation on your claims, at 310-553-6630.