FDA Initiates Closer Look at Whether Xarelto was Prematurely Approved for Sale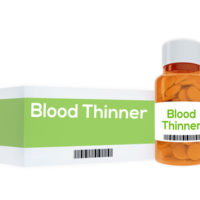 Xarelto, the blood-thinning drug, has been a source of controversy for years, and is believed by many patients to have caused a range of side effects from serious internal bleeding to death. The U.S. Food and Drug Administration (FDA) has now begun investigating its own approval of the drug, and whether key equipment used in the testing process was, in fact, faulty.
Xarelto has been available in the U.S. since 2011, and was developed and manufactured by Johnson & Johnson. Xarelto was initially approved for market as a means of preventing the formation of blood clots in patients who had undergone knee and hip replacement surgery. Subsequently, the drug received FDA approval for use as a treatment for atrial fibrillation, or an irregular heartbeat. Johnson & Johnson envisioned the drug as a replacement for warfarin, a drug used to prevent strokes in patients with atrial fibrillation, which could cause serious complications if not carefully administered to patients.
Since hitting the market, many patients taking Xarelto have reported serious side effects from the drug. Some have experienced forms of hemorrhaging or bleeding in their gastrointestinal tract. Others who underwent a spinal tap or epidural on Xarelto formed clots around the spinal cord or brain, which can lead to strokes, paralysis, or other serious complications. Additionally, the drug has been linked to a higher incidence of infections at the site of the surgery which prompted the prescription of the drug.
Now, the FDA is investigating highly troubling reports that defective testing equipment was used during clinical trials of Xarelto – and that Johnson & Johnson may have been aware of this defect, but failed to report it. Xarelto's clinical trials ran from 2006 to 2010 worldwide, with participating doctors using a blood-testing device called INRatio to assess whether participants were receiving the appropriate amount of the drug warfarin. Doctors compared the incidence of stroke and bleeding in those receiving warfarin to those taking Xarelto. Numerous doctors participating in the trial reported that the device didn't seem to be functioning correctly, and while Johnson & Johnson looked into the complaints, they did not report the issues to the FDA when reporting the results of their clinical trials. The FDA was spurred to investigate the approval of the drug when the issue of the INRatio device's effectiveness arose repeatedly in trials launched by injured plaintiffs. Thousands of lawsuits have already been filed nationwide based on claims that Johnson & Johnson failed to disclose all risks posed by the drug to patients.
If you or someone you love has been injured by the drug Xarelto, or by another dangerous drug or medical device, contact the experienced and compassionate Los Angeles dangerous drug attorneys at Magaña, Cathcart & McCarthy for a free consultation on your claims, at 310-553-6630.